Be in awe of the new material and technology
×
Shokunin's craftmanship













"The stamp that appears" Genji Metal
Stamps are innovating.
Together with the changing era.
A Gem born in the town of stamps
Normally, stamps are made out of wood, cow horns, ivory which is elephant fangs. However, we have made an item called "Genji Metal" that is made out of superalloy.
This time, we have paired with Kobayashi, who has a master of 1st class carving technique, and he will handwrite each letter with the utmost care.
In this tiny 18mm metal is such a complex mechanism, and the company that made it possible for a persons handwriting being expressed on it is "Iwai Press Company". They have such high level techniques and are famous for making accurate systems such as IC chip cards, smartphones, cars and so much other.
The combination of each profession has made it possible to the completion of "Genji Metal".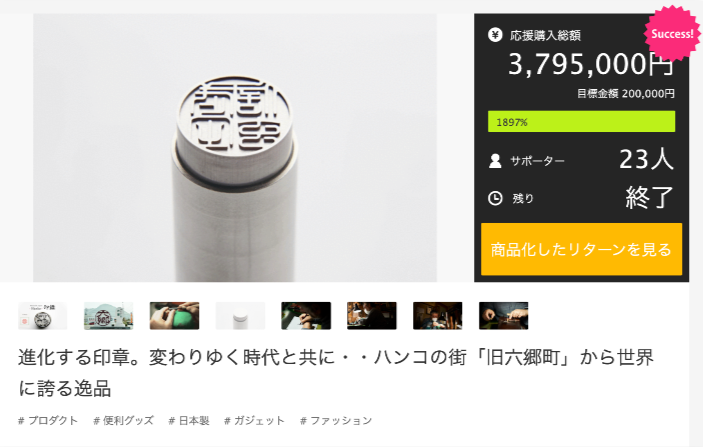 Japanese Crowd Funding Site

Reached a 1897% success!
An explosive bestseller
Genji Metal is a one and only Stainless stamp. The beiggest feature that this stamp holds is that the letters appears from a flat surface. This innovative mechanism is perfect to express your identity as a stamp.

"Genji Metal", a product that was born from Craftsmen and high level engineers that have come together to put new values on a Japanese traditional industry in this accelerating digital transformation, is not just something that makes your heart at ease with its beautiful features but also something you can enjoy as a collection.